Wednesday, 24 October 2012
THE BIGGEST THREAT SINCE THE ORIGINAL COMMISSION CUTS?
IATA's NDC has travel agency associations alleging its implementation will seriously damage travel agencies' bottom line
Zachary-Cy Vanasse
Tony Tyler, CEO, IATA

Last Friday, during a meeting at the World Passenger Symposium in Abu Dhabi, IATA announced that the IATA Passenger Services Conference (PSC) had adopted a resolution on foundation standard for a New Distribution Capability (NDC).

The announcement was immediately met negatively by travel agency groups in Canada and abroad. ACTA, along with the World Travel Agents Associations Alliance (WTAAA) and Open Allies have gone so far as to call the NDC "the most significant threat to [agent] income since the original commission cuts."

ACTA said that it was "infuriated" and "frustrated" with the announcement. In the U.S., agency groups such as ASTA and the Business Travel Coalition (BTC) echoed ACTA's reaction with their own frustrations, saying that there is "nothing in the IATA process to create NDC that resembles full and open transparent collaboration with the travel agent community."

But what is IATA's NDC, and what it is trying to accomplish?

When Tony Tyler, CEO, IATA, made the announcement in Abu Dhabi, he said that the NDC will be designed to enable airlines to offer more options to customers and reach them seamlessly across all distribution channels.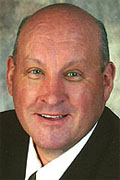 David McCaig, president and COO, ACTA

The NDC intends to "revolutionize distribution of air tickets and ancillaries through travel agents," according to IATA. To achieve this goal, IATA plans on creating a set of open XML standards (a set of rules for encoding documents that are both human and machine readable) to "modernize airline retailing by enabling innovation in the way airline products are distributed, and making possible personalized offers to passengers who will have access to all airline products and services regardless of distribution channel."

Some in the industry believe and have said, including Travelport in a recent statement, that the current IATA standards for the distribution of airline content do not offer airlines the opportunity to differentiate their products and communicate value to and through the travel agency channel.

Currently, approximately 60 per cent of tickets sold worldwide are sold indirectly through travel agents. The NDC is designed so that airlines can recognize those customers and tailor offerings to them, the way they currently do with those customers booking directly through airline websites.

In his NDC announcement, Tyler remarked that it is "impossible for the airline to tailor its offer to the customer via the indirect channel... this model is focused only on finding the lowest ticket price which is commoditizing air travel even as airlines innovate their products."

This is where ACTA president and COO David McCaig disagrees.

"I am incensed by these insulting remarks and will be challenging Mr. Tyler on them. Agents sell what is available to them and understand exactly the products in which they are booking their clients, all within an environment that lacks the transparency it deserves," said McCaig.

ACTA believes that the long term intent of the NDC is to reduce or eliminate GDS fees charged to the airlines, which will in turn affect the booking agent's bottom line.

"Obviously there is a long list of reasons why consumers benefit from travel professionals' accessibility and transact ability through a GDS, but aside from the value this brings to the travelling public, if the new NDC eliminates or lowers the fees paid to the GDSs, the travel agencies will see booking segment incentives disappear or become less lucrative. Agencies stand to lose millions of dollars in incentive revenue, which has a negative impact on the global economy," said McCaig.

WTAAA is concerned that the NDC hasn't been thoroughly thought through, saying that "a lack of timely involvement of the travel agent industry and a number of questions on how NDC can fit in various legal environments around the world are tarnishing the process."


Lars Thykier, chairman, WTAAA

Conceding that a single standard designed to improve the distribution of ancillary services could be beneficial for the whole distribution chain, WTAAA still isn't convinced that NDC is necessarily the appropriate model to implement.

"The project raises numerous questions, notably on potentially huge costs" said Lars Thykier, chairman, WTAAA in a statement.

In that same statement, WTAAA said that in order to "apply the NDC model, an airline would need to develop an interactive pricing and availability engine. Many airlines are unlikely to have the means to make such investments and could be left aside. Aggregators and travel agents would need to redevelop their whole systems and processes to accommodate for NDC distribution and to coordinate NDC with the remaining fare filing distribution model. "

While IATA has stated that the NDC is "built on the principles of collaboration, transparency and innovation" and is an "industry effort involving all partners in the travel value chain" such as airlines, online travel agents, travel management companies, GDSs, travel technology providers and more, WTAAA disagrees. In fact, the association flat out stated that IATA has "excluded several travel agency associations around the world... from the NDC-talks."


Nina Meyer, president and CEO, ASTA

"The claim of participation by 'the travel agency community' and its 'trade organizations' is an illusion, plain and simple," said Nina Meyer, president and CEO, ASTA.

With accusations of exclusion flying, Travelport has called on IATA to address the concerns raised by many travel agent associations in the interest of demonstrating "a real collaboration across the value chain."

Travelport said it sees much of the IATA NDC statement as only "conceptual in nature." That is to say, the travel technologies developer believes the NDC is an idea that does "not necessarily incorporate the input of all the critical components of the travel value chain from supplier to travel agent to consumer."



---
Norm Payne

•

2012-10-26
Tony Tyler is indulging in counter factual thinking, miraculously, if it works,it will for some airlines all the time, some airlines some times, and never for many airlines ever. They will expend untold millions only to realize that the travel agent is the absolutely required fourth leg in the air transport/travel business table. Each airline and it's agents and systems only seem to work best when handling their own product. The moment a ticket gets complicated, the systems get flummoxed, even airline agents admit it. If Tyler and IATA really believe in work smart efficiencies and top notch enhancements, working with travel agents should be foremost. We are the most knowledgeable people in the travel business, mastering cruises, FITs, packages, insurance, cars, airlines and much more. There are many travel agents who do enormously well, and I for one enjoy it tremendously having no intention of ever leaving the business. Tony - lets share the knowledge and profits
---
Eric Douay

•

2012-10-25
Certified retail travel professionals are the best resource to optimize travel costs and to ensure the safest and most enjoyable travel experience. Like every service, it must be paid and the distribution cost through that channel is certainly still the most cost efficient and reliable for suppliers in terms of cost and travellers loyalty, a key component in suppliers' profitability.
---
Tony Young / Atlantic Escapes Travel

•

2012-10-25
This industry is gone to the dogs. Clients call to tell us they have looked at the airline, price, and best opttions asking us to beat what they found. The level of respect is sad and the industry has done this to itself. Airlines treat us like we are a bother when we have to call them for any assistance. I am seriously thinking this might be time to pack it up and let the I.T. wizards design a online reservation system that can do it all, fix mistakes, waive change fees, do last minute international or domestic bookings at discounts, book the scooter for the cruise passenger in Vancouver who has flown alone to catch that cruise, and offer awesome customer service. This industry has truly become a joke and embarrassment.
---
Sharon Pisesky

•

2012-10-25
Because individual airlines have their own web sites which travel agents use to book flights, IATA is being "left out" of many bookings that are made by agencies especially those which are TIDS and do not IATA appointments. IATA is loosing some of it's power and this is likely a way they can regain some control over travel agencies and airlines. What we have now is working just fine. If it doesn't need fixing, don't fix it. This is a political move by IATA. Leave things as they are now.